The Amenities section of your website is where you can list features of your business that quickly highlight to the customer why they should choose you. You can select from a number of predefined amenities we have proposed or list some custom ones.
In order to edit the Amenities listed on your website, log into your Business Hub and click on My Website. This will bring you to edit mode of your website.   
Then click on the Edit Amenities section tab.

Here you can select from a predefined list of amenities or add a new one. You can also list the languages spoken at your business.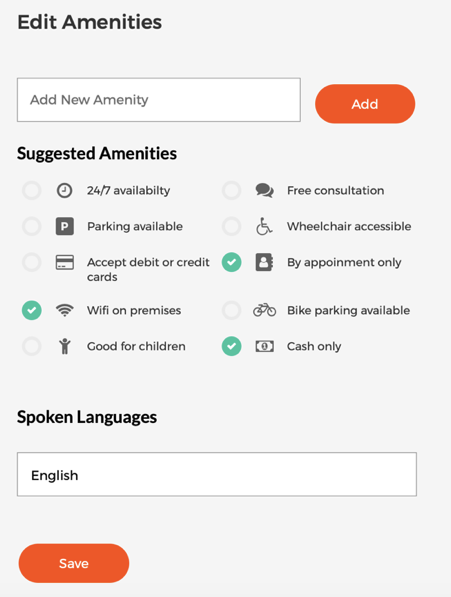 To add a custom amenity simply type it in the box below and click Add. 

It will then be added to the Custom Amenities section.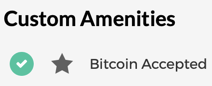 Be sure to click Save at the bottom of the page for your changes to take effect on your site.