A custom domain name is your online address to the world. You can put it on business cards, your vehicle, and anywhere people can see it. Custom domain names are often used on documents, signs, marketing campaigns, and email signatures.
Our paid plans include a custom domain name to help enhance your brand online.
In order to set up your custom domain name and email address login to the Business Hub. 
DOMAIN NAME
The first step is to choose a domain name. If you have not yet selected one, you will be prompted to do so. Click on the Select one now button.
You will then have the option to choose from either a list of suggested domains or search for another one by typing it into the box below. In the example below, we have selected choose-your-domain.com as our custom domain name.
After you click Confirm Selection, it can take up to 72 hours before your custom domain points to your UENI website. In the example above, we have selected the custom domain: choose-your-domain.com.
EMAIL ADDRESS
Once your domain is live, you will see a message in your Business Hub prompting you to setup your email address. 
Click on the Pro Features Tab and complete the information requested to setup your email address.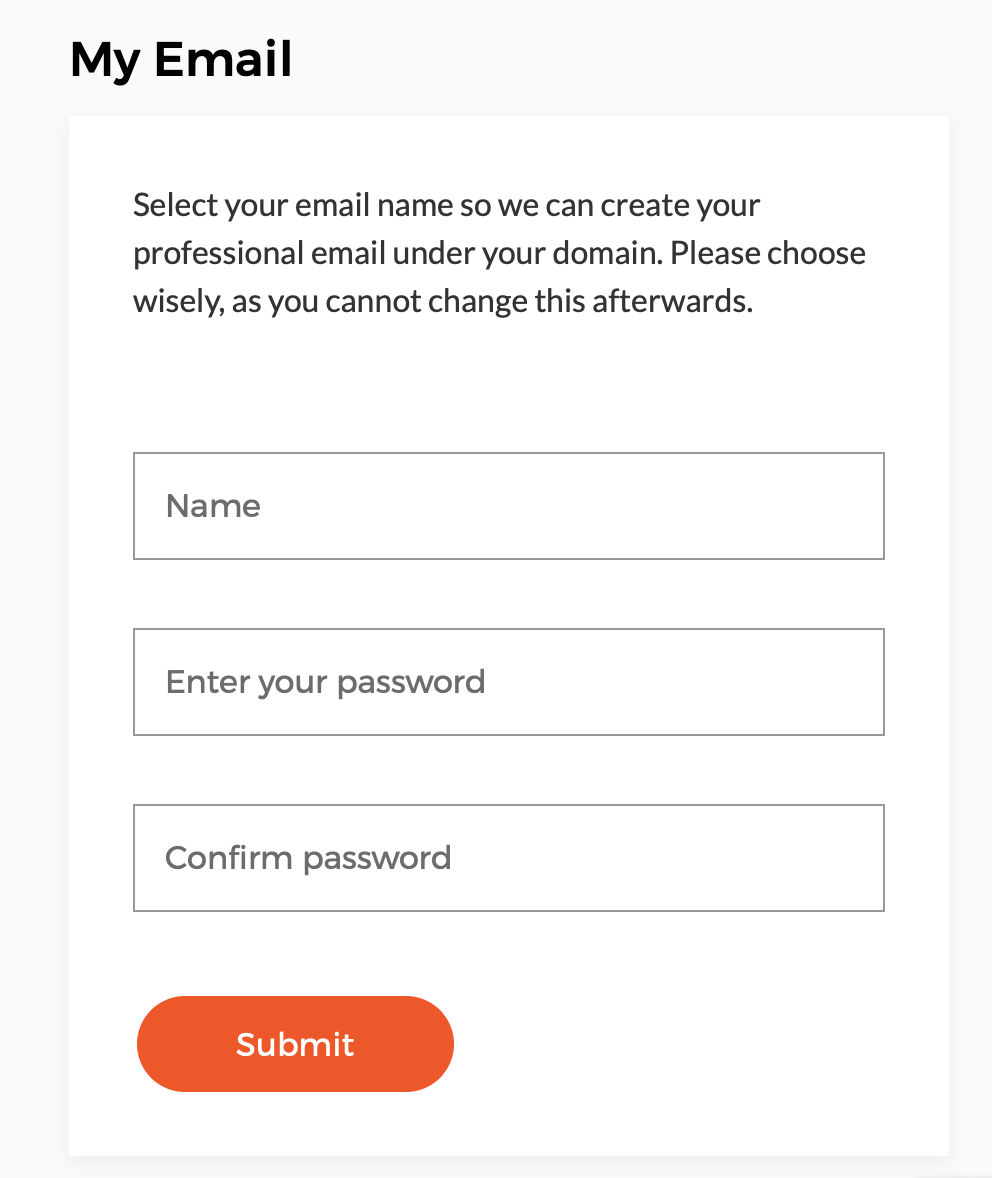 After you have filled in your desired handle and have chosen a password, click Submit. In the example below, we have selected "info" as our handle. Our email address thus will be info@choose-your-domain.com.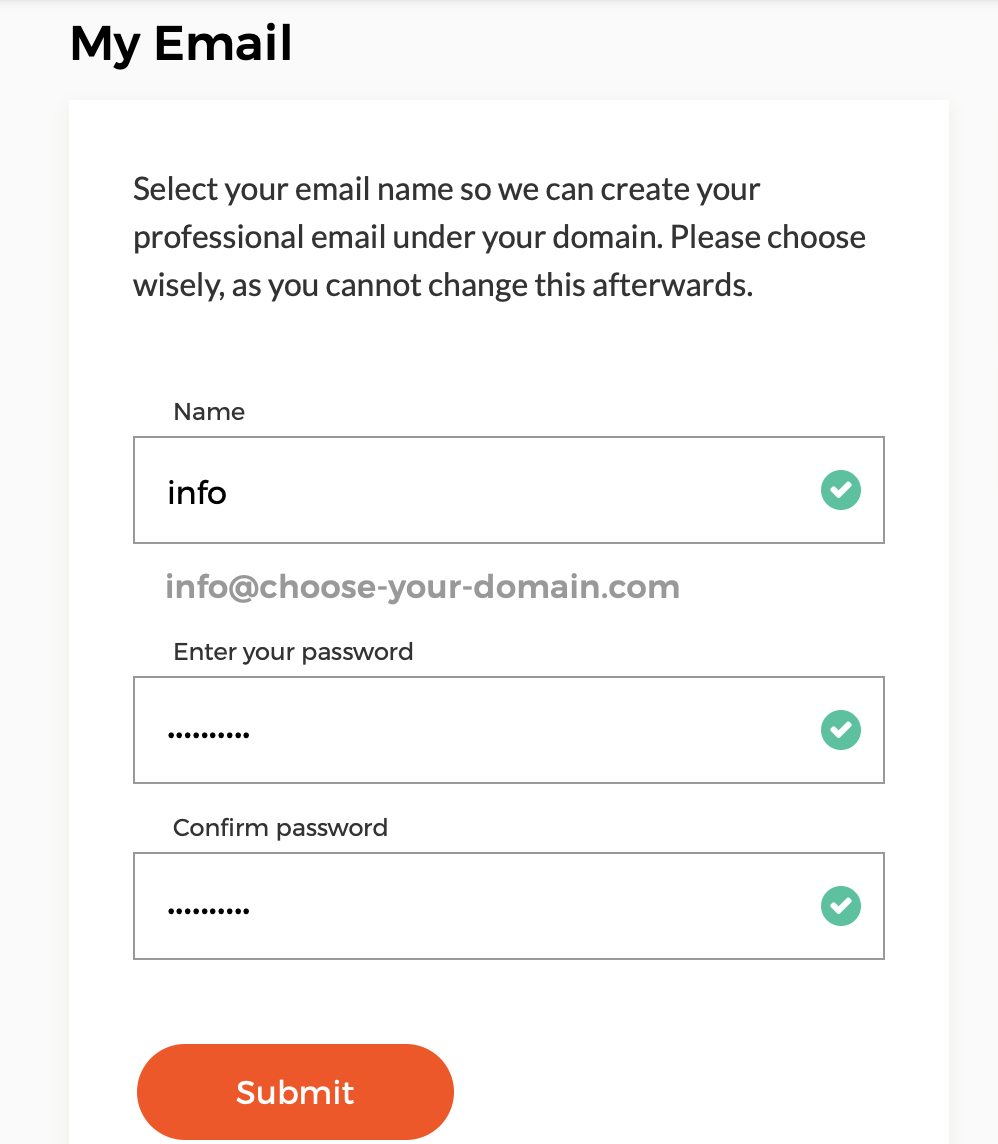 We will create your email address in less than 72 hours. 
Once your email address has been successfully setup, you will see a confirmation in the hub as per the screenshot below. You can access your new email account either by clicking on Go to my email on this page or by visiting https://uenimail.com/  and logging in. Use your new email address and the password you used to setup to login to your new email account. For more guidance on how to setup your email address please read this article.
If you have any questions, contact us by emailing help@ueni.com. We are always happy to help.